"It's Not a Phase" Slow Motion Eye Roll Unisex Tank White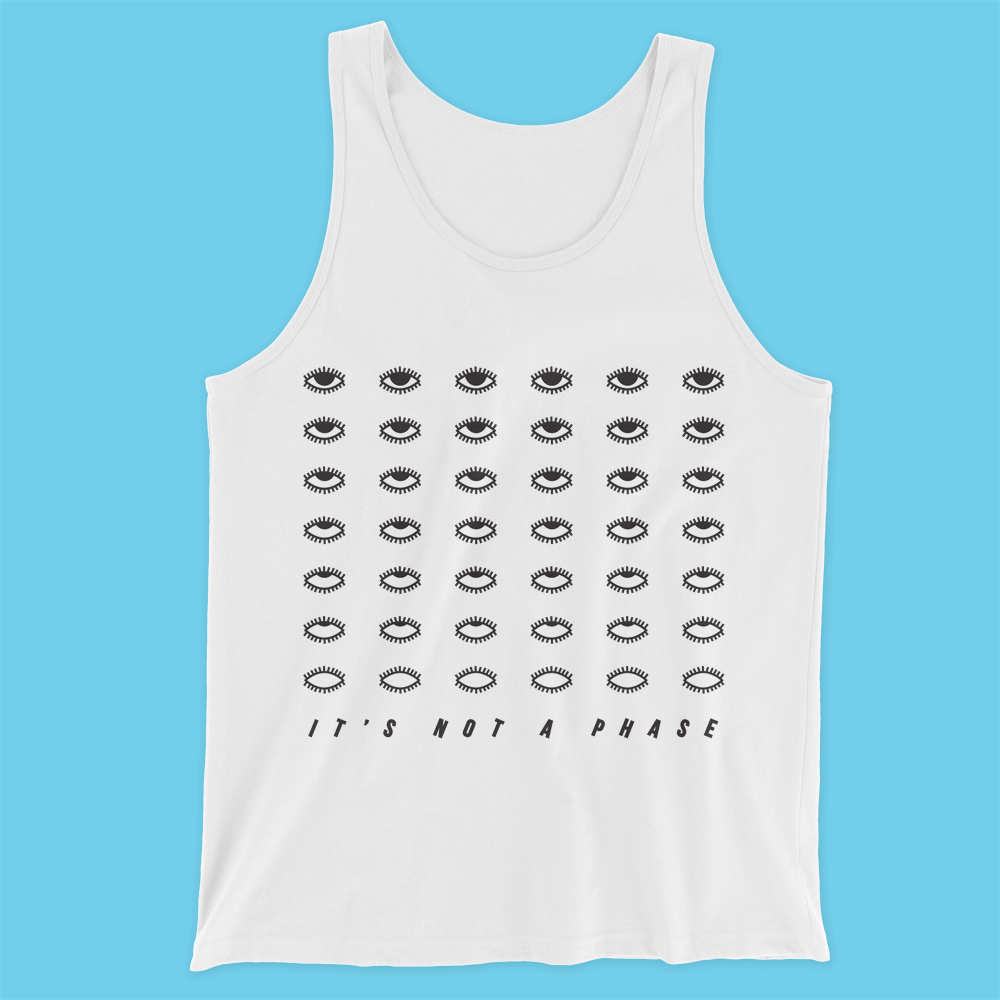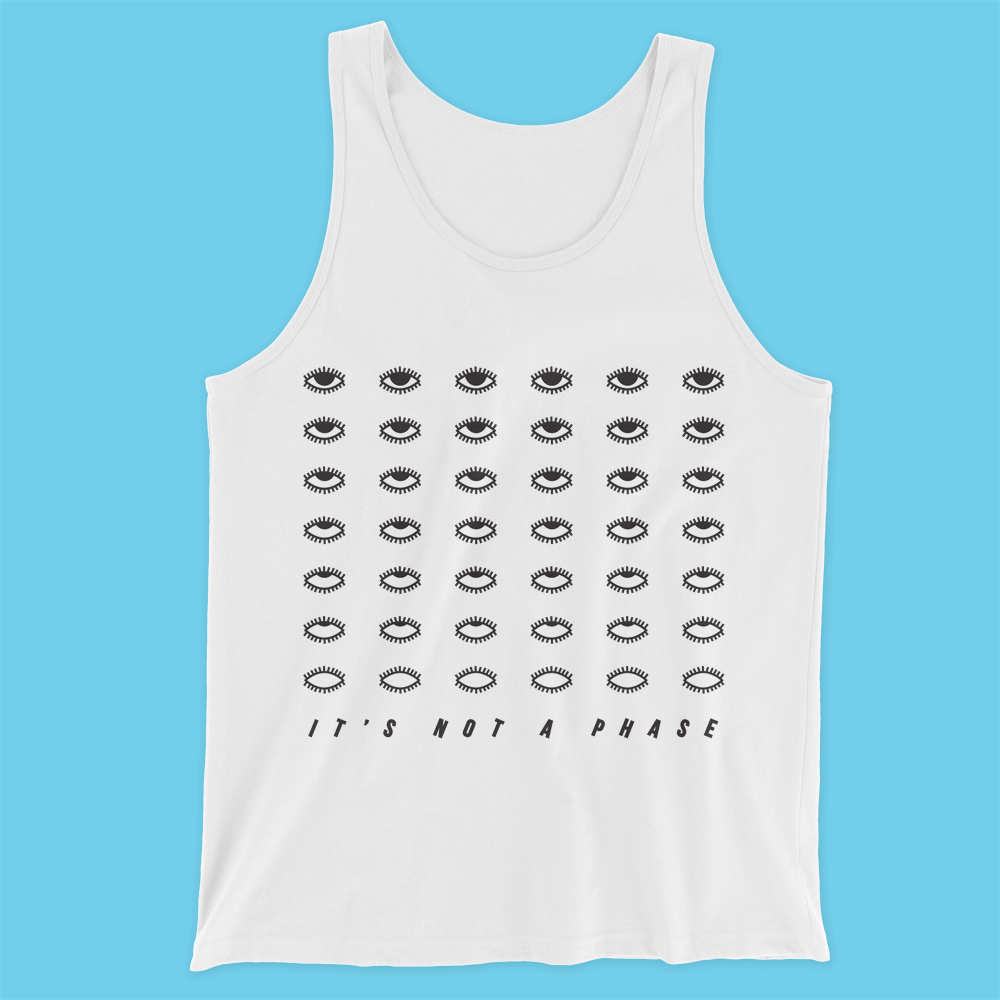 "It's Not a Phase" Slow Motion Eye Roll Unisex Tank White
Never again waste your breath assuring your mom that "it's not a phase" with this tank. Complete with a series of eyes rolling in slow motion, it's a dazzler! Each tank is hand screen printed in Seattle and manufactured in a sweatshop-free, eco-concious facility.
Not in stock in your size? Send us a message and we'll see what we can do!
izing Info:
These tanks are "unisex," providing a versatile, slim cut update to the classic tee. They tend to run true to size, although some people choose to size down if they want a more fitted look. A chart with measurements is available in the gallery.